How to automate multiple clicks?
1. On the Options menu, point to Recording item and click the Multiple clicks item on the submenu.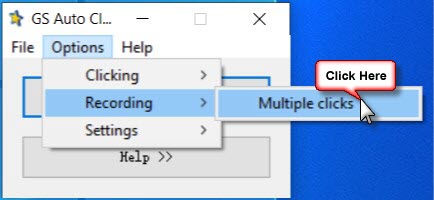 2. Select Record and replay multiple clicks checkbox.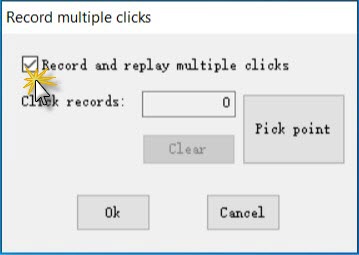 3. Click the Pick point button.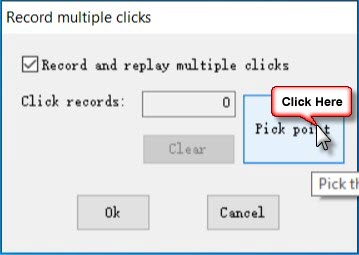 4. Click or press Esc to pick the place you want to click.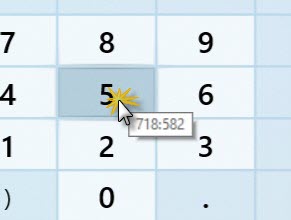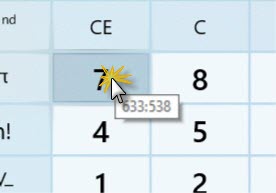 5. Finish recording the points to be clicked, and then click the Ok button.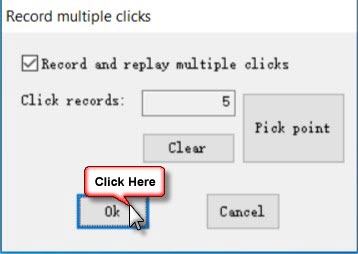 6. Use the hotkey (Default F8) to start multiple clicks.